While the new power couple on the block, Kanye West and Kim Kardashian, has had their fun at the expense of Kris Humphries, the NBA star has quietly gone about his business. Does he have a plan for when the two sides meet in court?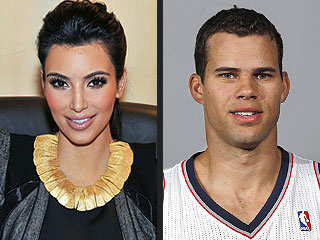 Humphries takes off from New Jersey Nets issues to focus on Kardashian
As of last month all but eight teams in the NBA started their offseason. Sadly the New Jersey Nets could have started theirs earlier than most. After a promising 2011, the team regressed in 2012 due to injuries and the imminent move of the franchise to Brooklyn. Now the team must figure out how to stop star point guard Deron Williams from leaving while also looking into the future of another young player who earned his wings this season. Kris Humphries would love to help his team make a successful switch to the New York area but must put that on hold. The biggest event circled on his calendar is the upcoming court battle in the divorce with wife Kim Kardashian. Humphries broke his usual silence by stating he can't wait to see his former love "tell the truth" on the stand. It's a clear sign all of his focus has shifted to preparing for the court date. Meanwhile his wife and her new boyfriend have shown little interest in court strategies.
Kim and Kanye focused on new song with Rihanna guru
Outside of periodic shots through radio stations, Kardashian and her new love, Kanye West, haven't paid Humphries much mind. Their schedule has filled with countless activities from Broadway shows to White House visits. In fact their newest project has fan interest at a fever pitch. With the help of music guru The Dream, the producer best known for his work with music star Rihanna, the new couple has plans to make a song together over the next few months. It would mark the second track Kardashian has made, and with help from West, it could sell like hot cakes. Humphries knows a thing or two about West's music, since the singer slipped some nasty lyrics in his track "Way Too Cold," threatening to get the basketball player released from his team. Making the song should go well, but it could hurt Kardashian in the long run if her husband is spending his time preparing for court.
No amount of Rihanna or Kanye West magic can remove the reality for Kim Kardashian. With the New Jersey Nets season over, Kris Humphries has all the free time he wants to get ready for their date in divorce court. Given how the cards keep falling, she may find a rude reception waiting for her.