Kate Middleton may or may not be pregnant, but hopefully if she is, her child won't look at all like the new photo of the Duchess of Cambridge on the cover of New Republic Magazine.
The American political magazine made pretty much made a fool of Kate by posting the hideous photo of her with gnarly, rotten teeth on the cover of their magazine.
Why they chose Kate and not another member of the Royal family is unknown, but it's possible that they wanted to make Kate look horrendous since she is the most popular member of the Royals right now.
The photo is pretty hideous and bears the caption:
"Something's Rotten: The Last Days of Britain"
Obviously the magazine is trying to sensationalize a story and make things seem worse for Britain. But hopefully Kate Middleton won't take the photo to heart as she is only being used a pawn and it's probably nothing personal.
What do you think of the photo os Kate? Are you appalled?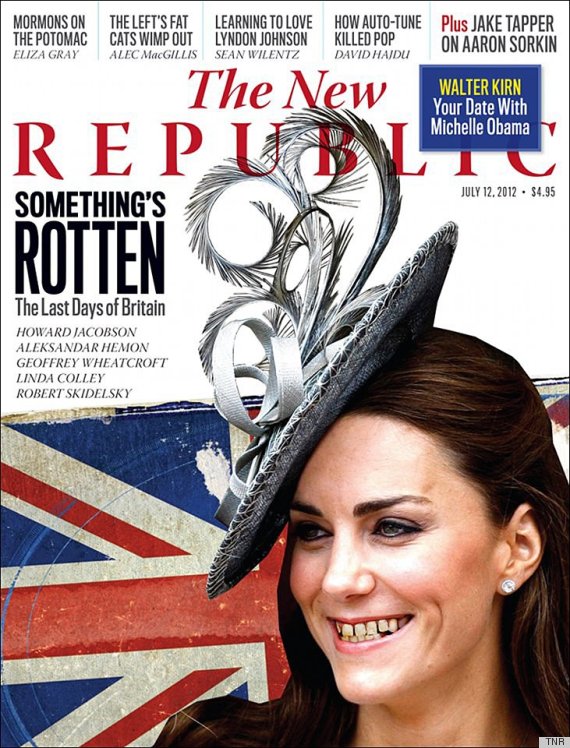 Photo courtesy of The Huffington Post