Bachelor star Ben Flajnik proposed to Courtney Robertson on the last season of the show and while many thought this couple would break up before they even got to spend time together after filming, they surprised everyone. Sure, there were some ups and downs for the couple, including Ben turning his back on his fiancee after watching the show. He didn't think she handled herself well and he almost left her behind. How rude.
However, the couple ended up spending time together and they even kept their engagement rings on their fingers, even though they were just dating for a while. Since going public back in the early Spring, the couple has continued to date. It sounds like they are in no rush to get married like Emily Maynard and her new man, rumored to be Jef Holm. In fact, Bachelor star Ben Flajnik and Courtney Robertson aren't even living together according to a new report.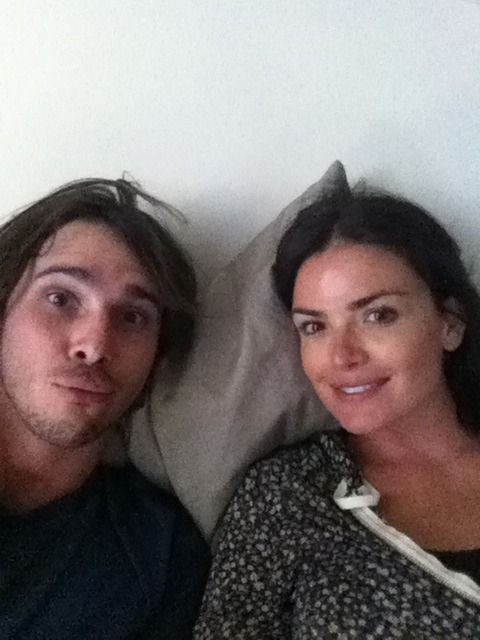 The couple spent some time together on Monday, watching Emily's journey to find love on The Bachelorette. Of course, they are together now even though they aren't officially living together. Perhaps they are working out the details of how Courtney can move to be with Ben and still maintain her modeling career in the country. "Watching #thebachelorette with @bugrobertson tonight for the first time. Here is a picture of the two of us. It's weird to be watching from this end," Ben tweeted, while sharing a picture of the couple.
Are you surprised that they are still happily together? Do you think they will end up getting married?