Robert Pattinson and Kristen Stewart have long had a reputation for being perhaps the sweetest, most fan friendly celebrity couple in Hollywood. On July 22, the Twilight lovers proved without a shadow of a doubt just how much they love and respect their millions of loyal supporters. In front of the entire world, Robsten paid their Twihards a great, loving, and probably unprecedented tribute by gifting the astonished fans with the Teen Choice Awards that they had just won. Even their Twilight co-star, Taylor Lautner, seemed incredulous.
As the world now knows, the Twilight Saga stars made out like bandits at last night's TCAs. The only star to accumulate more surfboards throughout the course of the evening was Justin Bieber. Kristen Stewart picked up awards for Choice Female Movie Star of the Summer and Choice Movie Actress Romance. It should go without saying that the Choice Movie Romance was Breaking Dawn Part One, and that The Twilight Saga garnered the Ultimate Choice Award.
As you can see on the video below, after accepting his award, Rob turned to the audience and announced his intention to give the prize to the people to who made his win possible—the fans.
"I don't know if I'm allowed to—can I give this to the audience?" RPattz asked.
Then he handed his coveted surfboard to a group of giddy girls sitting in the front row. La Stewart obviously agreed. She also gave her award to people in the audience. Interestingly, Taylor Lautner, who seemed pleased but shocked by his cast mates' generosity, just stood there holding his surfboard. TLaut later laid the cumbersome prize on the stage as the famous trio posed for photo ops.
So, there you have it. Are Robert Pattinson and Kristen Stewart the most fan-loving celebs in the world?
What do you think?
Note: Click here to see scads more pics of RPattz and KStew at the Teen Choice Awards. (TLaut too.)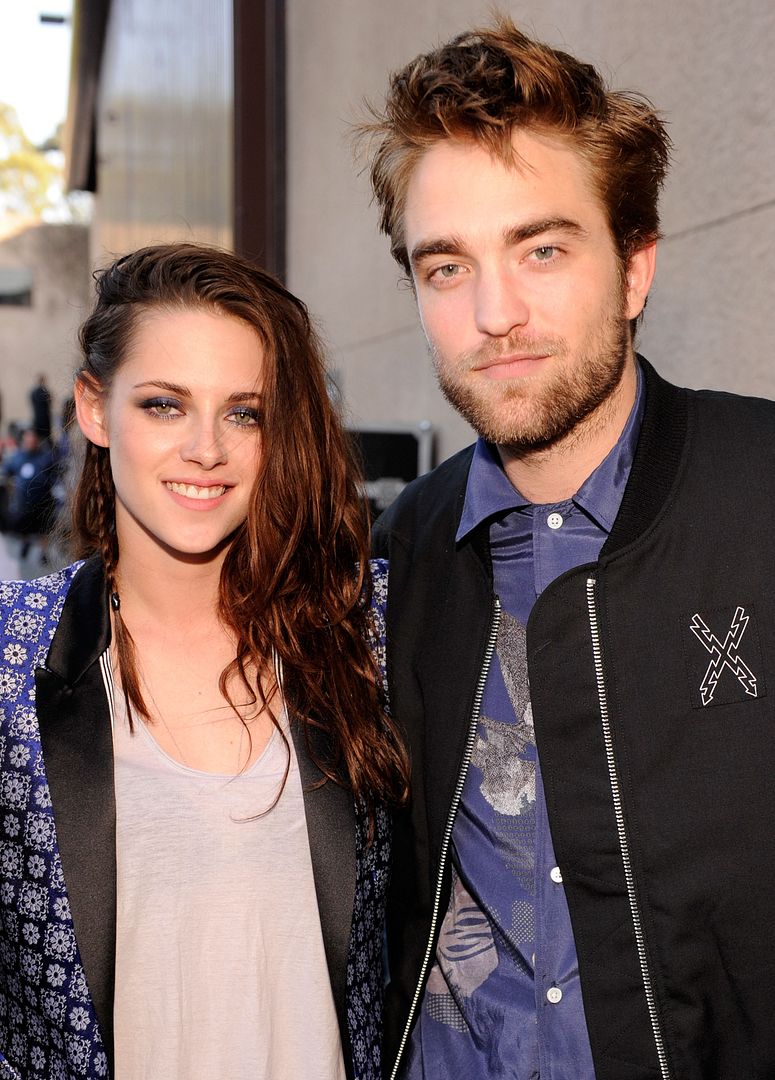 © Hope Carson 2012
Hope Carson is the author of 2 books: A Roaring Girl: An Interview with the Thinking Man's Hooker and A Thousand and One Night Stands: The Life of Jon Vincent. You can follow her on Twitter.