Robert Pattinson is reportedly cheating on Kristen Stewart with the same hot Australian blonde with whom he shared a photo op on January 25. And now the world knows her name—Alexandra Warner. Of course, it's not really cheating if Pattinson has already dumped his reconciled girlfriend Kristen Stewart, is it? You know, the girlfriend who cheated first. And if he and KStew are still a couple then why the dalliance with La Warner? After all, it was RPattz who once said that he couldn't understand why people cheat. Oops. If on the other hand, Robsten is definitely irrevocably broken this time, and they're never, ever, getting back together, then are Rob and Alexandra a new couple alert? And is La Stewart devastated?
According to Celeb Dirty Laundry, Kristen Stewart's feelings are pretty much irrelevant at this point. What matters is Rob's timing.
"Rob has struck right when Liberty Ross has filed for divorce," observes CDL. "Is this a coincidence or karma? Is Rob sleeping with Alexandra just to piss off home wrecker Kristen Stewart?"
Whoa. Of course, so far there's no evidence, save the self-satisfied smile on La Warner's face that she and the Cosmopolis man are sleeping together. But the timing is indeed interesting. Liberty Ross officially kicks her cheating hubby to the curb, and the next day, a photo of the Twilight heart-throb and his beautiful blonde dinner date hits the fan sites.
No, that's not a misprint. While no one seems to know exactly who Alexandra Warner is, one thing is certain. She is not just some random Twihard who cornered her idol, begged him for a photo, and got one. She and Kristen Stewart's (ex?) man actually had a dinner date together. A fact that Warner immediately, proudly announced to the world on Twitter.
"Casually having dinner with Robert Pattinson :)" Alexandra wrote.
Yikes.
Well, there you have it. Do you think Rob's and Alexandra's dinner date was as "casual" as she claimed? Or do you think Celeb Dirty Laundry is right? While you're ruminating, you can check out the now famous pic of RPattz and Warner below.
Stay tuned.
Photo Source: Photobucket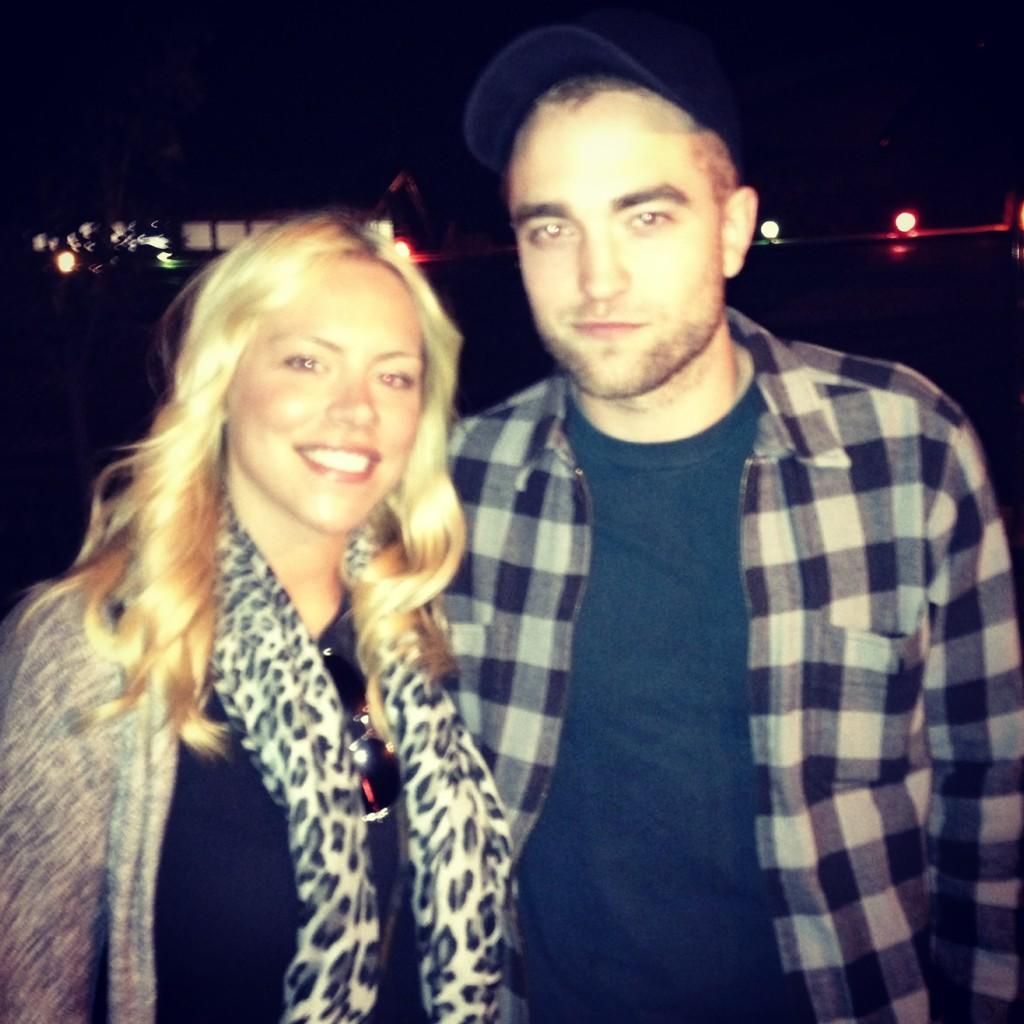 © Hope Carson 2012
Hope Carson is the author of 2 books: A Roaring Girl: An Interview with the Thinking Man's Hooker and A Thousand and One Night Stands: The Life of Jon Vincent. You can follow her on Twitter.